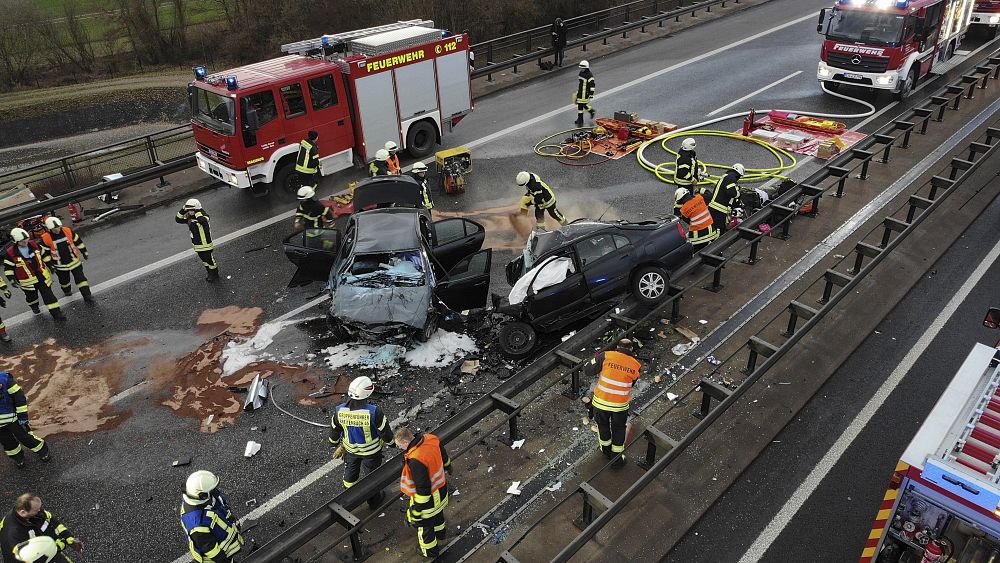 The European Commission has announced plans to improve road safety across the EU, including a reshaping of the driving test systems. 
The new proposals would fix the legal age for taking an exam to drive at 17 years old and fresh licence holders would have a two-year probation period, during which they would not be able to drive alone and a complete ban on alcohol consumption while driving would also apply.
Adina Vălean, the European Commissioner for Transport, says that the test parameters will also be overhauled.
"We also want to update what drivers need to do to obtain a licence," she told reporters on Wednesday. "We are proposing that driving tests focus more on risk factors and hazard perception."
Last year, more than 20,000 people died in road accidents in the EU and 40 % of fatal ones involved a driver under the age of 30 years.
Brussels says this must change. It wants the number of deadly road accidents to be reduced to zero by 2050.
For Martin Filzen, a policy officer at the association of European Automobile Clubs, the ambitious target is a welcome step forward.
"For example, Austria exercises a multi-phased driving licence test for novice drivers and we can see in the figures that more and more people are failing their driving licence," Filzen told Euronews.
"We would welcome that other member states adopt this multi-phased training from Austria, so we can increase road safety for novice drivers because novice drivers are the drivers of the future."
Another key part of the package is to promote EU-wide cooperation on enforcing traffic offences made by foreign drivers. 
According to the European Commission, millions of violations of foreign registered cars go unpunished due to a lack of identification or enforcement. 
Vălean added on Wednesday that they would like to introduce an EU-wide driving ban for those endangering others on the roads, for example by exceeding speed limits by more than 50 km/h.
As things stand, driving bans are enforced nationally.
"If somebody drives so dangerously that an EU member state deems it appropriate to remove their driving licence, that person should not be allowed to drive in another EU country," the Transport Commissioner said.
The European Commission would also like to introduce a common, digital driving licence for the bloc.