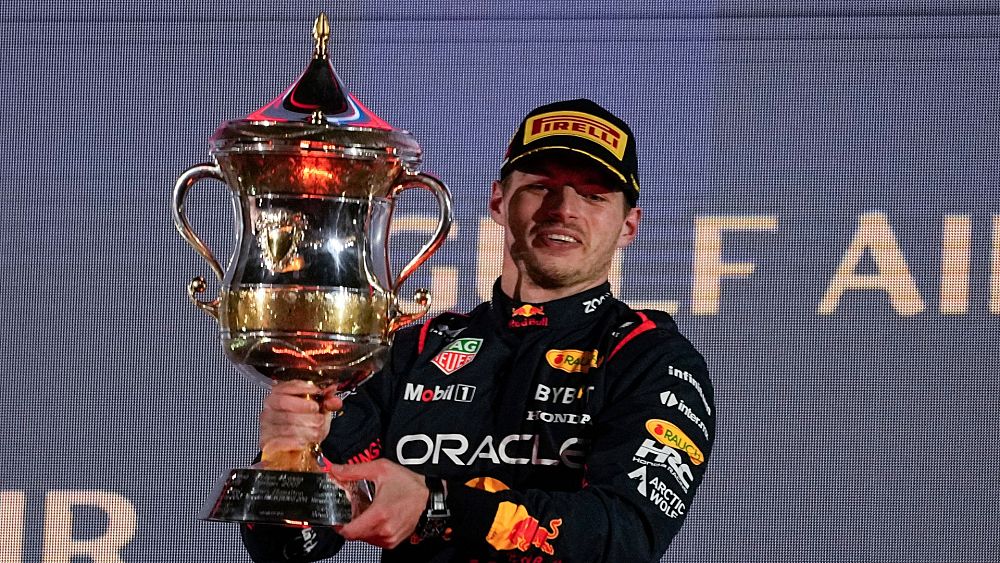 New season, another victory. Max Verstappen won the season-opening Bahrain Grand Prix from pole position on Sunday, leading almost the entire race as he began the defence of his back-to-back Formula One titles.
Red Bull also clinched a dominant 1-2 with Sergio Perez finishing 12 seconds behind him in the second spot while 41-year-old Fernando Alonso took a brilliant third place – and claimed a 99th career podium – on a stunning race debut for Aston Martin.
Alonso's fans are already labelling this season as "Mission 33"; hopeful the Spanish driver can win a 33rd career race. His last win was 10 years ago with Ferrari.
It was the Dutchman's first at the flood-lit Sakhir circuit, where he retired just laps from the end in last year's opening race.
Both Red Bulls failed to finish here in 2022. 
This time it was Charles Leclerc, after winning last year, who retired on Lap 41 of 57 when his Ferrari lost power.
Leclerc's retirement caused panic at Ferrari, and Carlos Sainz Jr didn't even bother trying to defend from Alonso who overtook him with 11 laps left.
Sainz finished fourth ahead of seven-time F1 champion Lewis Hamilton in fifth place ahead of Aston Martin's Lance Stroll in sixth.
Stroll's performance was impressive considering he missed preseason testing because of an injury picked up in a bicycle accident that required minor surgery on his right wrist.
Red Bull's 1-2 sees them lead the constructors' rankings.
Aston Martin and Mercedes are currently sitting second and third respectively ahead of the next race in Saudi Arabia on March 19.