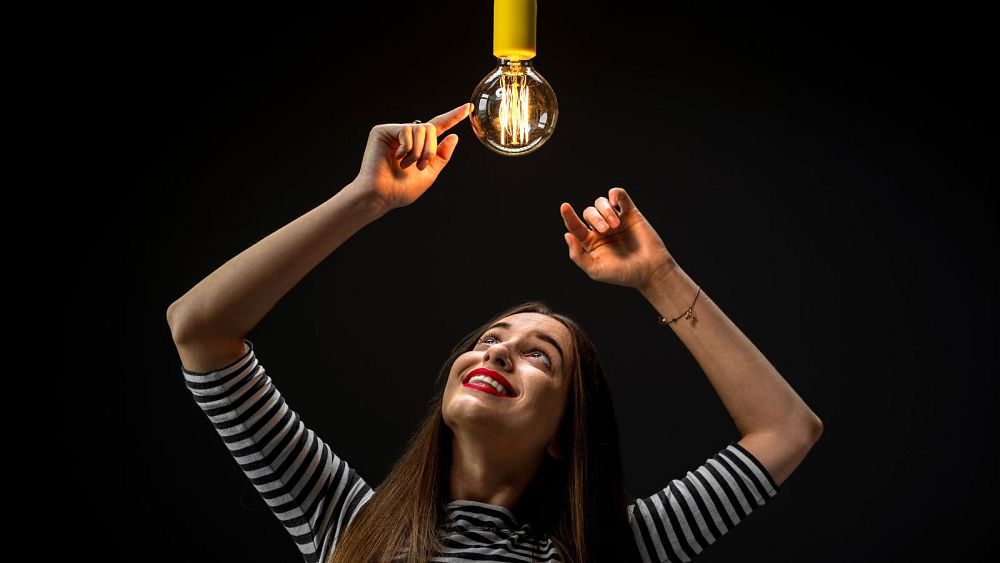 History has seen many remarkable women change our lives with their discoveries – from Marie Curie and her pioneering research on radioactivity to Katalin Karikó's key role in developing the mRNA technology used in COVID-19 vaccines.
But while women's contributions to science and technology have been growing in recent decades, parity with men is still far from being a reality.
The women inventor rate (WIR), which measures the share of women among all inventors in patent applications in a given year, went up from around 2 per cent in the late 1970s to over 13 per cent in 2019, according to the latest report from the European Patent Office (EPO).
'To be a woman is still a handicap': Why women in tech is still just a buzzword
The report, which examined patenting activity across 38 member states, found that some European countries and industries are leading the way towards greater parity, but "there is still clear evidence of a persistently and disproportionately low number of women inventors".
"Women scientists have historically been denied equal opportunity, and they remain under-represented among inventors named on patent applications," EPO President António Campinos wrote in the foreword to the report.
Despite some countries on the continent showing tremendous progress, the gap between men and women inventors is wider in Europe than in other parts of the world, especially when compared with several Asian countries, where women constitute a major force for innovation.
The European WIR average (13 per cent) is above that of Japan (9.5 per cent), but below that of the United States (15.0 per cent) and considerably lower than in China (26.8 per cent) and South Korea (28.3 per cent in 2019).
However, when we examine the European countries individually, a few of them do beat Asia.
'The Great Break-up': Why female leaders are ditching their companies
Where in Europe do women invent the most?
Between 2010 and 2019, the highest WIR levels were recorded in Latvia (30.6 per cent), Portugal (26.8 per cent), Croatia (25.8 per cent), Spain (23.2 per cent) and Lithuania (21.4 per cent).
Interestingly, the women inventor rate was the lowest in Austria (8.0 per cent), Germany (10.0 per cent), and the Netherlands (11.9 per cent), even though those countries are among the top 10 countries that patent the most at the EPO.
Chemistry stands out as the technological sector in which women invent the most, accounting for 22 per cent of patents. That's four times more than in mechanical engineering, the sector with the lowest WIR (5.2 per cent).
According to the report, this could be explained by various factors, ranging from women's educational preferences for chemistry and the life sciences to "the working conditions in different economic sectors and their impact on the work-family balance".
Within the chemistry sector – their preferred field of invention – women file the most patents in biotechnology, and pharmaceuticals, with a WIR above 30 per cent.
Why are there so few women inventors?
The low participation of women in patenting is largely attributable to the fact that women "face tougher selection than men," notably when pursuing professions in science, technology, engineering, and mathematics (STEM), according to the report.
This reality filters out women STEM graduates "first from research jobs and subsequently from the upper echelons of their organisations" which ultimately allow them to patent their inventions.
Data shows that women academics submit about 40 per cent fewer patent applications than men, despite similar scientific productivity. Likewise, when it comes to inventions that are both described in scientific publications and patented, women are less likely to be credited as the authors of the publications than their co-authors who are men.
Menopause leave: Is it time for new legal rights to break the stigma in the workplace?
Where do women's patents come from?
Universities and public research organisations (PROs), including hospitals, non-profit organisations, and governmental agencies, have a significantly larger share of women patenting (19.4 per cent) compared with private companies (10 per cent), no matter the technological field.
This suggests that the bigger the role of universities and PROs in patenting, the larger the share of women patenting will be.
The EPO suspects this might be attributable to "women's preference for working at universities and PROs, which offer less gender-biased working and social conditions" than start-ups and private sector companies.
Why do we need more women participating in the innovation industry?
Research has shown that women's patents are more likely to focus on women-specific health problems and men's patents on men-specific ones. And with a long history of men-dominated inventions, society could be missing out on many goods, drugs, and services designed by women, for women.
For women specifically, the patenting gap also means less income, as data shows researchers' revenue is strongly related to their contributions to patenting.
"Increasing women's participation in science thus remains a major challenge for Europe to address, as well as a key factor in its future sustainability and competitiveness," said Campinos, the EPO's chief.