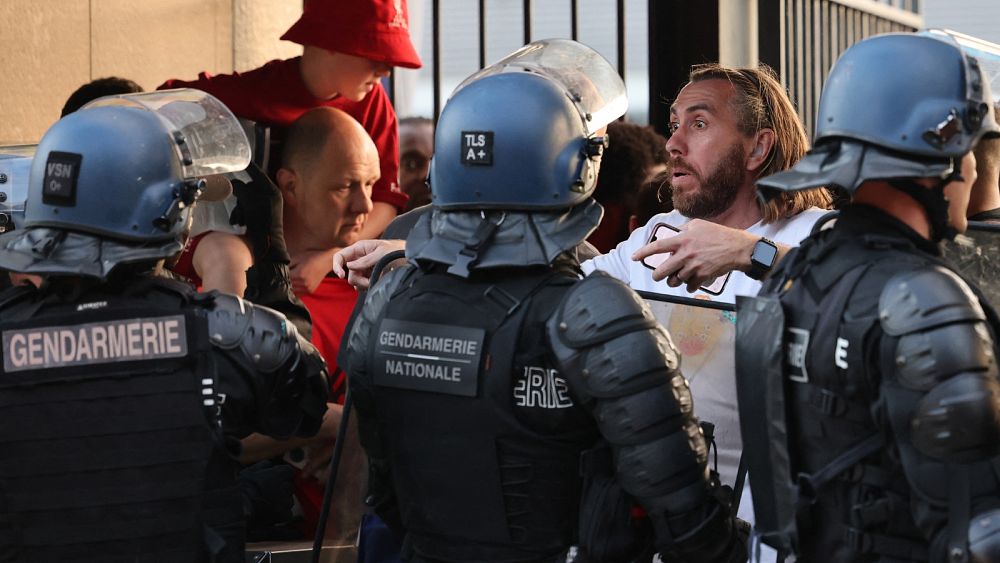 UEFA will offer ticket refunds to Liverpool fans impacted by the chaos before Champions League final in Paris last year, European football's governing body announced on Tuesday.
A new refund scheme will cover all 19,618 tickets allocated to Liverpool FC for the clash against Real Madrid in May 2022.
The refunds will be available to all fans with tickets for six gates of Stade de France, where fans complained of severe difficulties in accessing the venue. 
Neutral fans and Real Madrid supporters, who meet the refund criteria, will also be eligible based ion the request received via UEFA's customer service. 
"We recognise the negative experiences of those supporters on the day and with this scheme we will refund fans who had bought tickets and who were the most affected by the difficulties in accessing the stadium," UEFA General Secretary Theodore Theodoridis said in a statement.
Champions League: French errors not Liverpool fans to blame for final chaos, inquiry finds
UEFA to blame for serious security failures at 2022 Champions League final in Paris, says report
UEFA 'sincerely' apologises for Champions League final chaos, asks for independent review
The decision comes after a UEFA-commissioned investigation cleared Liverpool fans of wrongdoing, blaming the governing body for security failures that almost led to a disaster. 
The report also criticised French Police and local authorities for firing tear gas and pepper spray on Liverpool fans, wrongly assuming them of being a threat to the public order.  
Upon the release of the statement, Theodoridis had previously apologised to the travelling fans affected by the chaos. 
Tens of thousands of football fans were held in heavily congested queues for hours – causing dangerous crushes to develop as the situation deteriorated. The kickoff was delayed  by 36 minutes, after crowd control descended into chaos, particularly affecting the gates being used by Liverpool's travelling fans from England. 
UEFA relocated the final to Stade de France from Krestovsky Stadium in Saint Petersburg following the Russian invasion of Europe on 24 February 2022.