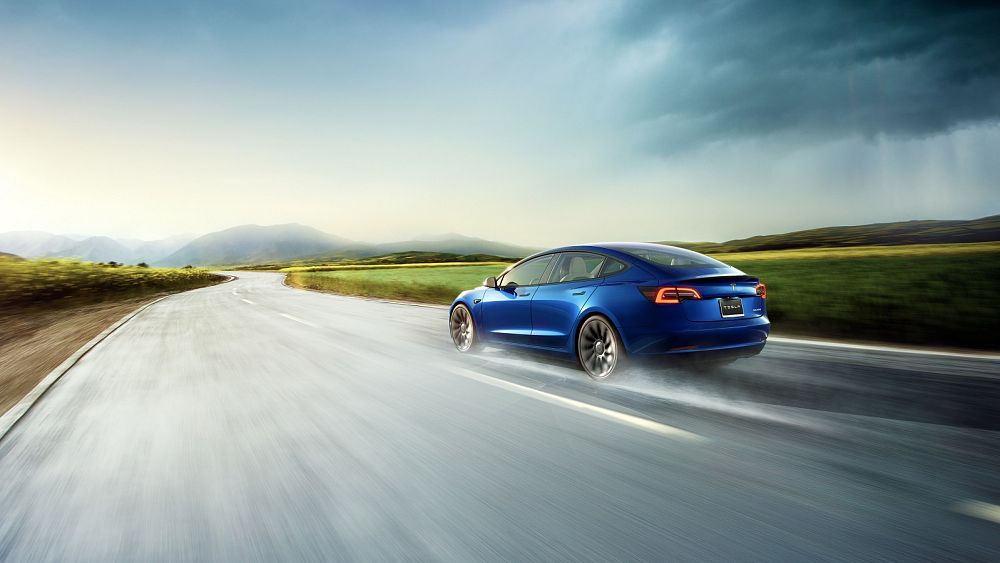 The European Union plans to ban the sale of new petrol and diesel vehicles from 2035, but while electric car sales are rising month on month and breaking records in the process, the cost is still a barrier for many.
Cheaper to run than a traditional internal combustion engine (ICE) car, the list price of a new electric vehicle is often cited as the biggest deterrent for consumers, but perhaps not for long.
Here are six of the most affordable electric cars on the European market just now to help you make the switch to an EV.
Will electric cars reach price parity with petrol and diesel cars and if so, when?
Kia e-Niro
The smart styling of the Niro EV is distinguished from other Niro models by a two-tone grille and distinctive bumper. Inside, everything looks modern, smart and welcoming and there is plenty of space from the 475-litre boot to the improved head and legroom.
The Niro EV is ideal for drivers who regularly make long trips, as you can cover 460 km on a single charge. Topping up the 64.8 kWh lithium-ion battery from 10 to 80 per cent takes just 43 minutes with a rapid charger, while charging at home on a standard charger will take around 10 hours.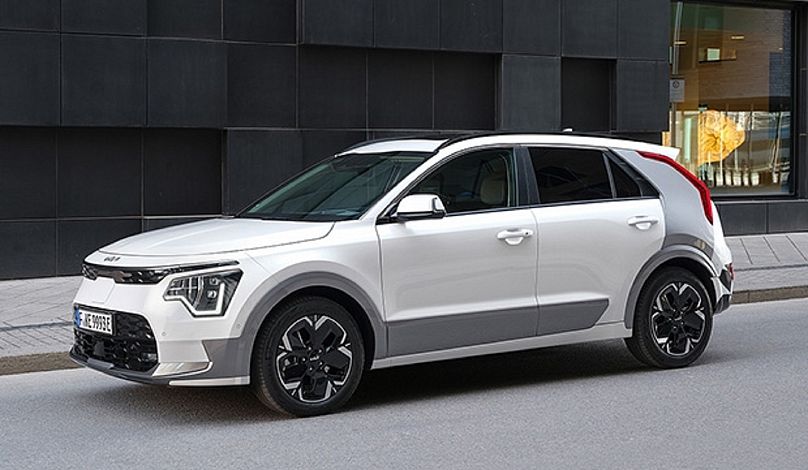 The Kia e-Niro.Kia
On the road, it's smooth rather than sporty but that's exactly what most buyers will want. It's comfortable, refined and silent. It's also crammed with safety features.
Well-equipped, practical with an impressive range, it's a car that will appeal to families looking for safe, comfortable and range-anxiety-free motoring.
Starting price: €47,590 (DE), €44,640(FR), €41,775 (IRL);
Range: 460 km; Battery pack: 64.8 kWh; Safety: 4 stars; Body Type: 5-door SUV; Kerb Weight: 1,682 kg
Sales of electric cars in the EU broke records in 2022. Which country in Europe is leading the way?
MG4
Like it or loathe it, there is no doubting the exterior design of the MG4 is radical and its head-turning ability would be the envy of any supercar owner.
Inside, the layout is intuitive and there is a good feeling of spaciousness and plenty to keep the tech-savvy happy.
On the road, the steering is sharp and, whether on twisting roads or in rush-hour traffic, it's nicely responsive and well-balanced. Impressively, the MG4 also comes with the maximum five-star safety rating in the Euro NCAP tests, proving cheap doesn't mean skimping on safety.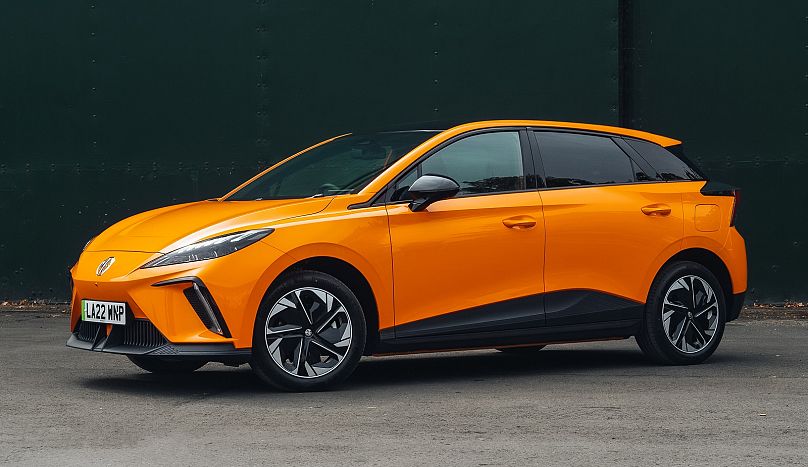 The MG4.MG
The sharp styling may not be to everyone's taste, but it's practical, spacious and good fun to drive and while rivals may be a little more refined few come close to the value the MG4 offers.
Starting price: £26,995 (UK), €27,495 (IRL), €29,875 (ES);
Range: 350 km / 450 km; Battery capacity: 51 kWh /64 kWh; Safety: 5 stars; Body Type: 5-door hatchback; Kerb Weight: 1,685 kg
At a fork in the road: Do hydrogen cars offer a better future than electric vehicles?
Nissan Ariya
With a proven track record in electric cars, Nissan's Ariya has been one of the most eagerly awaited electric cars of late and one of the most important for the Japanese car manufacturer.
Visually, it is a truly modern evolution of a crossover while inside is a lesson in simplicity and it impresses with both style and a high-quality feel.
There's a choice of two batteries and front-wheel drive or all-wheel drive. The 63 kWh battery delivers a range of 402 km, and the 87 kWh battery offers a 529 km range.
The Nissan Ariya.SEBASTIEN MAUROY/sebastienmauroy
On the road, it is smooth and very easy to manoeuvre. Overall, the Ariya is not class-leading in any particular area but it's a very well-thought-out and capable family car.
Starting price: £46,145 (UK), €47,490 (DE), €57800 (IT);
Range: 402 km / 529 km; Battery: 63 kWh / 87 kWh; Safety: 5 stars; Body Type: 5-door SUV; Kerb Weight: 1,914 kg
Knowing the true cost of driving would help you reduce car use and manage your finances better
Ora Funky Cat
Defying all usual car naming conventions, the Funky Cat is a small all-electric hatchback from Ora, a Chinese car company part of GWM, or Great Wall Motors.
While the exterior styling clearly looks to the past inside is a beautifully modern, light and airy interior. Everything feels good quality and there's plenty of room in the front and a reasonable amount in the back.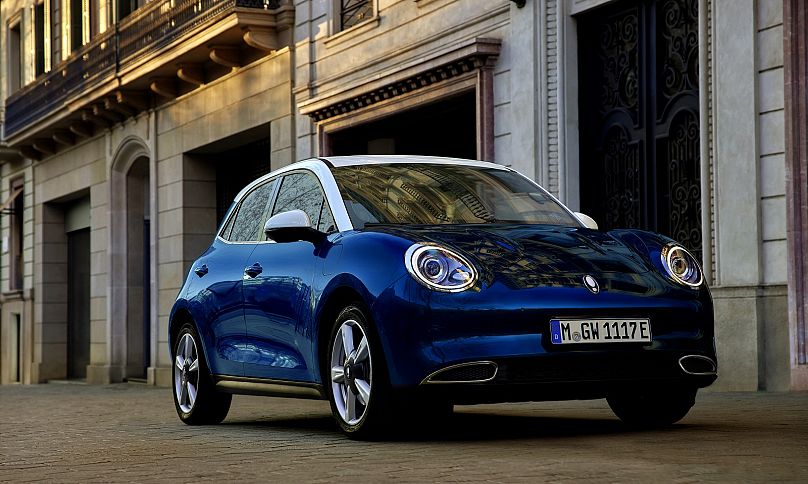 GWM's Ora Funky Cat electric car.GWM
On the road, it is light and responsive though the steering may be a little too light for some.
In terms of safety, it not only scored an impressive five stars in the Euro NCAP tests but was also awarded best-in-class for 2022 in the Small Family Car category.
Under the quirky styling lurks a very impressive electric car.
Starting price; €31,999 (IRL), £31,995 (UK);
Range: 310 km / 420 km; Battery: 47 kWh / 63 kWh; Safety: 5 stars; Body Type: 5-door hatchback; Kerb Weight: 1,580 kg
Iceland's EV market is booming: Can the rest of Europe learn from the island's electric revolution?
Renault Megane E-Tech
With concept-car looks and a very distinctive new "Nouvel R" logo, the Renault Mégane E-Tech stands out from the crowd.
While the height, spaciousness and boot volume are reminiscent of traditional hatchback models, the wide tracks, sleek roofline and flush door handles feel more like a coupé.
Inside it offers just the right balance of comfort and practicality, including a 12.3-inch dashboard display, 9-inch multimedia display, and Android Auto with Google services.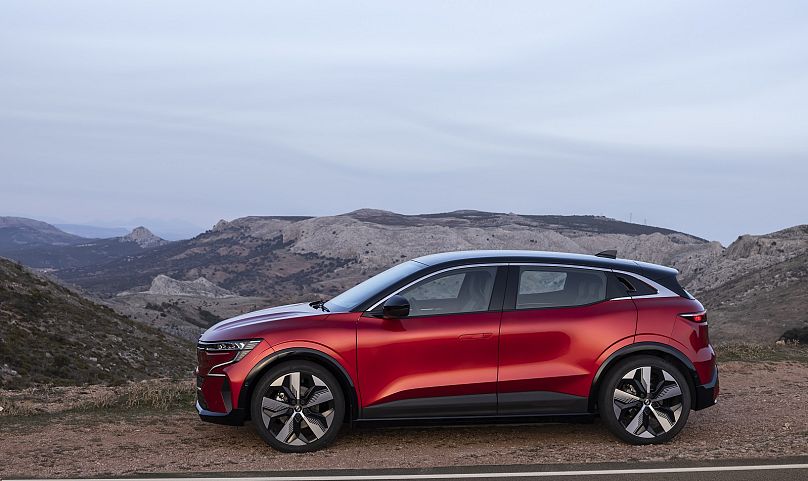 The Renault Mégane E-tech.Renault
On the road, it's a really good car to drive, the steering is light, responsive and quick. The Mégane E-Tech is stunningly good-looking and will tick many family car boxes.
And, yes, there are quibbles: space in the back isn't great and rear visibility is pretty bad, but if you're looking for an eye-catching, zero-emission addition to your driveway, the new Mégane makes a convincing case.
Starting price: €42.000 (DE), €46,500 (FR), €45,450 (IT);
Range: 300 km / 450 km; Battery Capacity: 40 kWh / 60 kWh; Safety: 5 stars; Body Type: 5-door hatchback; Kerb Weight: 1,636 kg
Helping you switch to electric cars: How do countries in Europe compare?
Tesla Model 3
The Model 3 is not without its flaws and has come in for criticism about the built quality but it's one of the best family car options around and one of Europe's most popular Evs.
Inside, there is a host of useful technology, including Tesla's Autopilot system designed to assist you with the most burdensome parts of driving. And while the minimalist interior won't be to everyone's taste, overall it is a practical car that will comfortably carry four adults, and 425 litres of boot space means no compromising on luggage.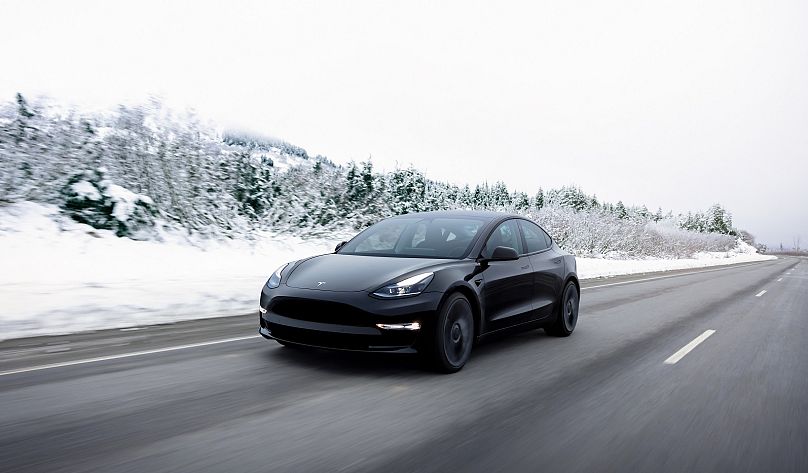 The Tesla Model 3.Tesla
On the road, it is spirited, silent and surprisingly fast. Reassuringly, it comes with a Euro NCAP 5-star safety rating in every category, including pedestrian protection.
The smallest and most affordable Tesla marries performance, comfort and value for money in a compelling package that is unrivalled in the current EV market.
Starting price: €44,970 (DE), €47,180 (FR), €45,822 (IRL);
Range: 606 km; Battery Capacity: 75 kWh; Safety: 5 stars; Body Type: 4-door saloon; Kerb Weight: 1,760 kg