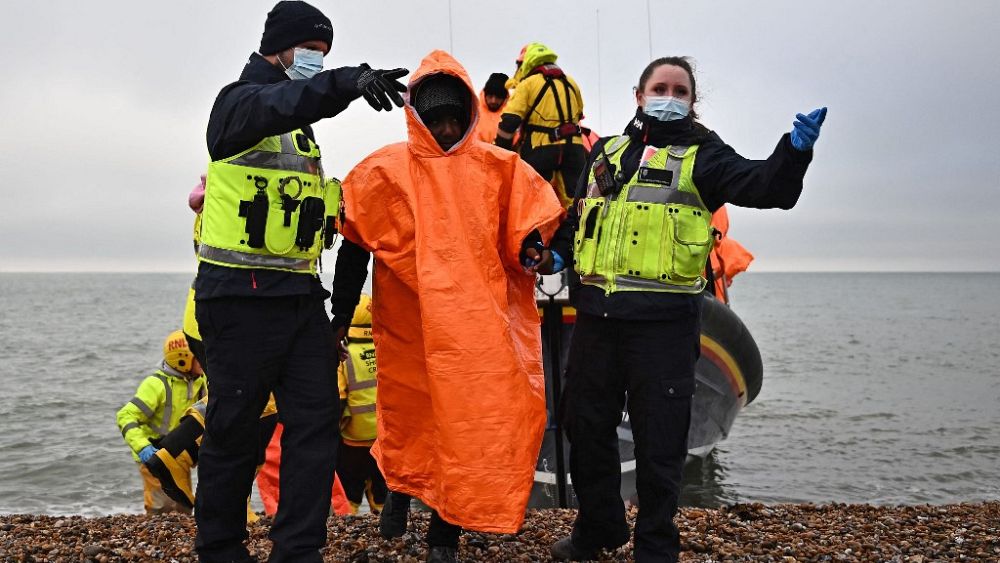 The UK government said on Tuesday it was ready for legal challenges against a new law intended to stop migrants from reaching the country in small boats across the English Channel.
Home Secretary Suella Braverman claimed the government had "pushed the boundaries of international law" with its bill barring asylum claims by anyone who reaches the UK by unauthorised means. 
But the UN refugee agency is 'profoundly concerned' by UK's illegal migration bill, saying it amounts to an asylum ban.
The controversial plans could mean the government detained asylum seekers entering the country across illegal routes and then deporting them "to their home country or a safe third country." 
Critics have blasted the plans as unworkable, inhumane, and not legally feasible, pointing out they could only succeed if the UK withdrew from several international treaties. 
They also claimed there is a lack of safe and legal routes, which forces asylum seekers to cross the channel in this way. 
"If you enter Britain illegally, you will be detained and swiftly removed," Braverman told lawmakers in the House of Commons on Tuesday, as she introduced the government's "Illegal Migration Bill."
The UK government says the new law, once approved by Parliament, will deter migrants and hamstring smuggling gangs who send desperate people on hazardous journeys across the busy waterway. 
Prime Minister Rishi Sunak said the law will "take back control" of UK borders — a central pledge of the successful but divisive campaign to take Britain out of the European Union.
Braverman said those arriving by boat would be detained for up to 28 days and then deported, with exceptions only for children. 
Those medically unfit to fly and people at risk of serious harm will have limited grounds for appeal. 
She said there is a chance the "robust and novel" legislation breaches UK human rights laws, though added she was confident it is compatible with Britain's "international obligations" under refugee and human rights conventions.
Groups of migrants rescued off UK port of Dover
Channel migrants: UK confirms plan to use military to limit small boat crossings from France
UK government to introduce legislation to deport Channel migrants
Critics say the plan cannot work since people fleeing war and persecution can't be sent home, claiming it is likely to be the latest in a series of unfulfilled immigration pledges by successive UK governments.
"The bill will not stop small boats crossing the Channel. It will only add to the trauma of the people in these boats, while further damaging Britain's global reputation for fairness and compassion," said Laura Kyrke-Smith, executive director of the humanitarian group the International Rescue Committee.
Labour Party immigration spokeswoman Yvette Cooper accused the government of "ramping up the rhetoric on refugees" without solving the "deeply damaging chaos" in Britain's asylum system.
"This bill isn't a solution," she said. "It is a con that risks making the chaos even worse."
The UK government says that once its new law is in place it will establish more legal paths to asylum, adding to those set up for people from Afghanistan, Hong Kong and Ukraine. 
But it hasn't said how many people will be accepted, or when the programme will start.
Cooperation with France on stopping the boats stalled amid Britain's acrimonious split from the European Union, though relations have improved since Sunak took office in October. 
The UK and France signed an agreement in November to increase police patrols on beaches in northern France, and Sunak hopes to cement further cooperation when he meets French President Emmanuel Macron at a UK-France summit on Friday.