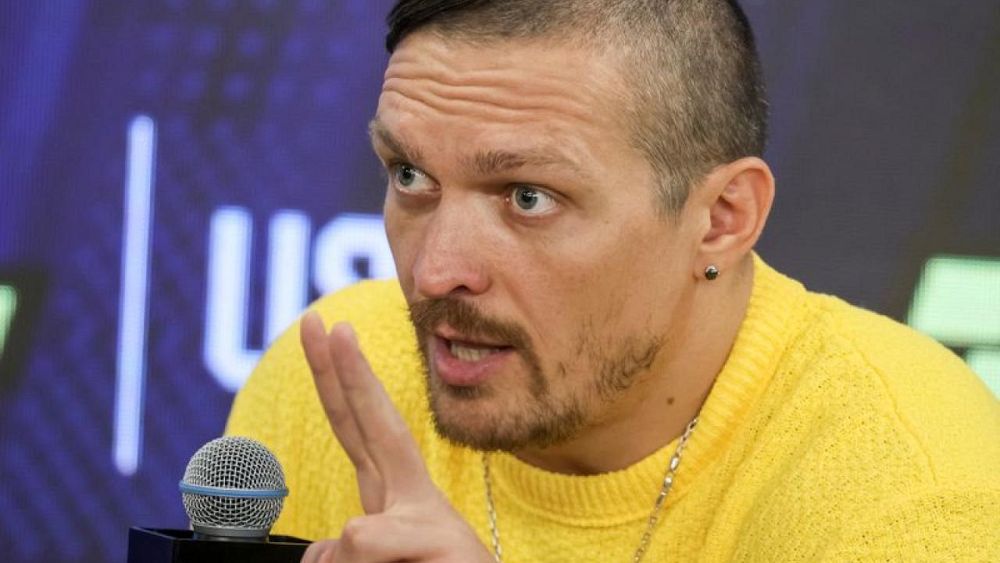 – Ukrainian boxer Oleksandr Usyk urged the International Olympic Committee (IOC) to ban Russia from the Olympic Games, saying any medals they win in Paris next year would be tainted by the blood of his countrymen who have died in Russia's year-old invasion.
Ukraine has threatened to boycott the Games over the IOC's willingness to let athletes from Russia and its close ally Belarus return to international competition for the 2024 Games, albeit as neutrals without national flags or anthems.
Russians have competed as neutrals in the past three Olympics as punishment for state-backed doping, but Ukraine hopes to secure widespread international support for banning Russian and Belarusian athletes from the Paris Olympics.
"I am a Ukrainian athlete. I won an Olympic gold in boxing in 2012. I am the current world heavyweight champion," Usyk said in a statement addressing IOC President Thomas Bach.
"You want to allow Russian athletes to compete at the Olympics. Russian armed forces invaded our country and kill civilians," he said.
"The Russian army is killing Ukrainian athletes and coaches and destroying sports grounds as well as sports halls. The medals that Russian athletes are going to win are medals of blood, deaths and tears."
Paris 2024 organisers say they will abide by the IOC's decision on Russian and Belarusian athletes' participation in the Games, after Ukrainian President Volodymyr Zelenskiy urged the governing body to ban them from the Games.
If they are not barred, he said, it would be tantamount to showing that "terror is somehow acceptable".
Russia denies committing atrocities in Ukraine and has said that attempts to ban its athletes from international sports are "doomed to fail."
Russia launched what it calls a "special military operation" in Ukraine to combat what it describes as a security threat from Kyiv's developing ties to the West. Kyiv and Western allies call Russia's actions an unprovoked imperial-style land grab.
Paris Mayor Anne Hidalgo said on Tuesday it was inconceivable to have Russian athletes marching as a delegation in the French capital "as if nothing had happened" while "bombs are still raining down on Ukraine".