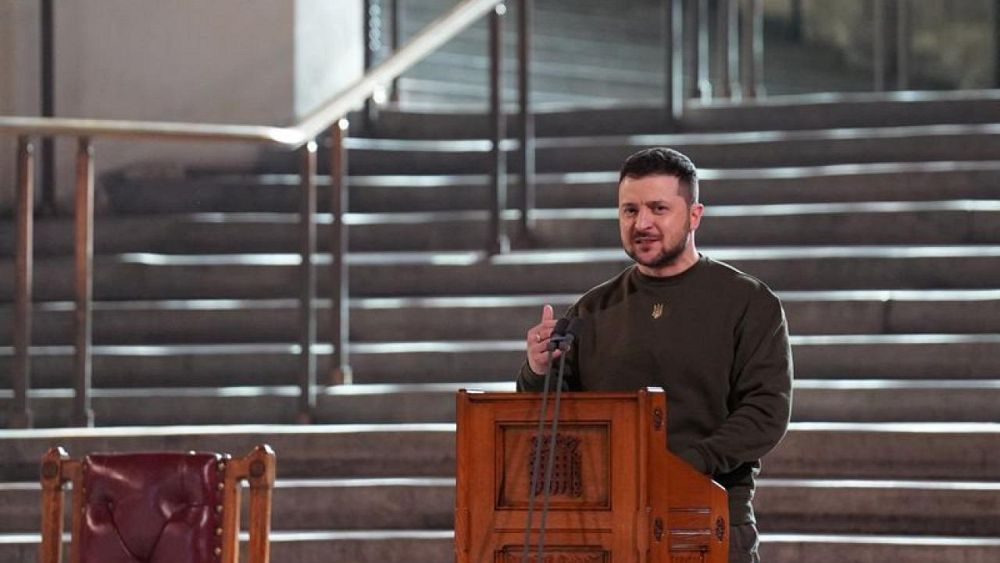 LONDON -Ukrainian President Volodymyr Zelenskiy said on Wednesday he would do everything he could to persuade the world to provide Ukraine with the modern planes Kyiv needs to help his forces defeat Russia.
"We … will do everything possible and impossible to make the world provide us with modern planes to empower and protect pilots who will be protecting us," Zelenskiy told hundreds of lawmakers in London's Westminster Hall.
He referred to Britain's monarch King Charles being a trained jet pilot and said in Ukraine all fighter pilots were regarded as kings "because they are so few, they are so precious".
Zelenskiy then presented House of Commons speaker Lindsay Hoyle with a fighter pilot's helmet carrying the message "We have freedom give us wings to protect it".