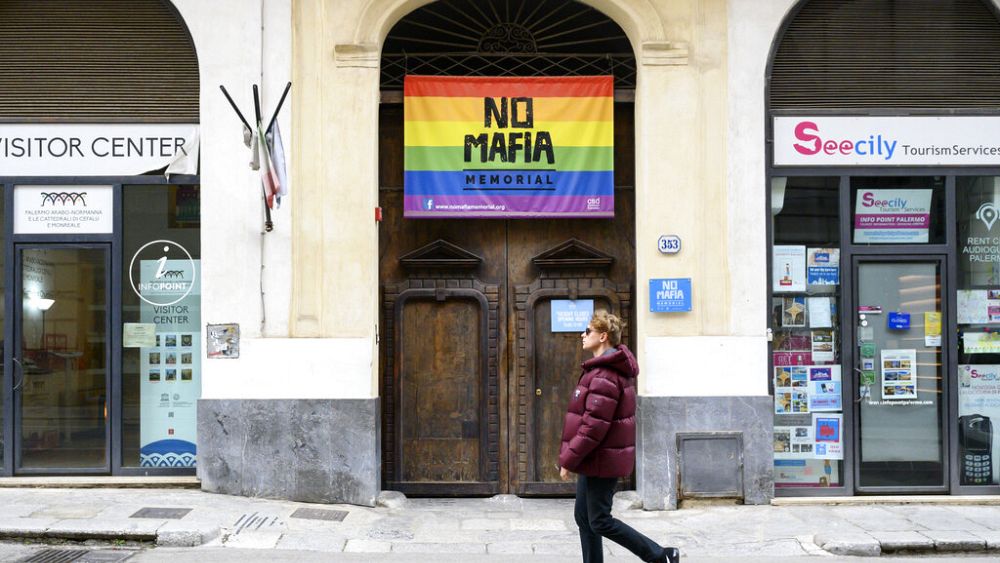 This Thursday, the trial of Sicilian mafia boss Matteo Messina Denaro begins. Detained in Palermo last January after being on the run for 30 years, the capture of one of the country's most notorious criminals is a reminder of the ongoing influence and presence of the mafia in Italy. 
Messina Denaro's name can now be crossed off the wanted list, but the search for many other alleged mafia leaders continues.  Here are four men who are still very much on the police's radar, all of whom are considered extremely dangerous and suspected of belonging to mafia organisations.  
They are the men that have kept the Italian police in suspense for years.
1. Attilio Cubeddu
Attilio Cubeddu
This 76-year-old man is part of the Sardinian criminal organization Anonima Sequestri, which as its name suggests, specializes in kidnapping for ransom.
In the early 1980s, he took part in famous kidnappings such as that of Cesare Peruzzi in Tuscany and those of Ludovica Rangoni Machiavelli and Patrizia Bauer in Emilia-Romagna.
He was arrested in 1984, and convicted of kidnapping, murder and grievous bodily harm.
In prison, he behaved like a model prisoner, obtaining numerous premium leave permits. While on prison leave in January 1997, he failed to return and went into hiding. In 1998, an international arrest warrant was issued with a possibility of extradition.
According to a hypothesis never confirmed, Attilio Cubeddu could be dead, killed by another member of his organisation. According to another theory, he is still in Sardinia.
2. Renato Cinquegranella
Renato Cinquegranella
Another fugitive on Italy's most wanted list is Renato Cinquegranella, 73, who has been on the run for 19 years. He belonged to the New Family, the "federation" of Camorra clans that in the 1980s waged a fierce war against the New Organized Camorra (NCO) of Raffaele Cutolo. Their objective was to control criminal activities in Naples. 
He is credited with one of the most heinous and symbolic murders that occurred during these clashes: that of Giacomo Frattini, also known as "Bambulella", a member of the NCO.
Cinquegranella is also accused of having played a role in the assassination of Antonio Ammaturo, the policeman killed in Naples on July 15, 1982, by the Red Brigades. According to prosecutors investigating the murder, he provided logistical support to the terrorist group which carried out the ambush.
He has been wanted since 2002 for mafia-type criminal conspiracy, criminal conspiracy to commit murder, illegal possession and carrying of weapons, and extortion. Since 2018, the search for Cinquegranella has been extended internationally.
3. Giovanni Motisi
Giovanni Motisi
The 63-year-old Palermitan, nicknamed 'u' pacchiuni' because of his height (translated it means "plump"), has been much talked about in recent weeks as the potential new leader of Cosa Nostra in Sicily after the fall of Matteo Messina Denaro.
However, as Palermo Attorney General Maurizio De Lucia explained, the Sicilian Mafia has not had a single leader for some time. Not even Messina Denaro was number one, although he did play a very important role in his region of Trapani. Since the arrest of Totò Riina in 1993, the Cosa Nostra commission has not met, but it does formally exist.
Giovanni Motisi is therefore not the head of Cosa Nostra, but he is certainly a very important mobster. He has been wanted since 1998 for murder, mafia association and massacre. Since December 1999, he's also been the subject of an international search. Motisi was one of Totò Riina's closest men. Author of several murders, he was, according to investigators, one of the organisers of the assassination of the prefect Carlo Alberto Dalla Chiesa. The last known image of him was in 1999 when he attended his daughter's birthday party. We haven't heard from him since.
4. Pasquale Bonavota
Pasquale Bonavota
The last of the four most wanted Italian fugitives is Pasquale Bonavota, 49 years old and born in Sant'Onofrio, in the province of Vibo Valentia. He is part of the 'Ndrangheta and more precisely of the Bonavota clan, which has always been at war with the Petrolo-Bartolotta family. On January 6, 1991, a group from the Petrolo-Bartolotta family shot up the local square in Sant'Onofrio, killing two people and injuring 11. It is remembered in Italy as the Epiphany Massacre.
Pasquale Bonavota, therefore, grew up in a family determined to avenge this attack on their own territory. He quickly became the head of his family and is described by Marisa Manzini, Deputy Public Prosecutor of Catanzaro, as "a person who combines two criminal faces: that of an old-fashioned 'ndranghetista', who grew up in a clan that has made violent dynamics the leitmotiv of his life, and that of the offspring who intends to extend his presence beyond the territorial limits of his municipality".
Bonavota invested enormous capital in Rome to buy companies which, over time, became, according to the magistrate, "real centres of drug trafficking". He has been wanted since 2018 for mafia-type association and complicity in aggravated murder.